MONITORING – CONTROL – TECHNICAL STUDIES IN RIM
Established in 1991, the SCET-RIM (Monitoring Technical Studies in the Islamic Republic of Mauritania) is a national private study office specializing in the study, monitoring and control of project implementation in the following areas:
Among its areas of expertise, SCET-RIM includes:
Transport
Feasibility studies, APD, CAD and/or monitoring of the implementation of several road and airport projects including: ・ Latvian road - Mujahiería - Nbeika (DTP) ・ Nouakchott - Nouadhibou Road (Lot 3) (FDES - DTP) ・ Nouakchott Road (AFD - CUN) ・ Nouakchott Airport (AFD - SAM)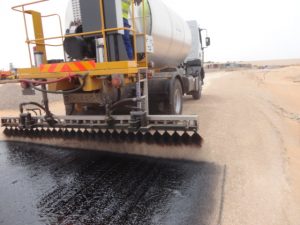 General studies APD , DAO
ODA, ODA and/or monitoring studies of several projects including:
・ Rehabilitation of large collective irrigated areas (6000 ha) SONADER (IDA).
・ Construction of 10 small dams in the willaya of the Hod El Gharbi (Kfw).
・ Production of hydraulic works in oasian areas (IFAD)
・ Drinking water supply in areas under Nouakchott (IDA).
General studies
・ Inventory of data for the development of an environmental monitoring database for ITAP
・ Study on the development of a national priority intervention program for the National Committee of the CILSS
・ Study for the revision of the investment code and investment incentive system
・ Study of a transport plan for Mauritania.